If you've experienced significant weight loss, you likely have loose skin and fat deposits that won't go away with diet and exercise.
Even if you've never been overweight, you may have frustrating areas of your body that keep you from having a trim, toned silhouette.
At Northwest EndoSurgical in Houston, TX, we offer high-tech, non-invasive contouring that can help you feel more confident in your skin.
Ready To Enhance Your Weight Loss Results?
Contact Our Houston Practice To Learn More
Non-invasive body contouring is an effective way to tighten and tone areas with stubborn fat deposits or loose skin. Whether you've recently lost a significant amount of weight or you are trying to get rid of that last bit of excess fat, body contouring can help you achieve your cosmetic goals fast.
The Effects
of InMode Body Contouring
Eliminate Fat
The InMode machines apply targeted RF energy to fat cells, which eliminates them.
Tighten Skin
The technology heats the skin and the tissue underneath the skin. This process encourages the development of collagen, which in turn causes the skin to tighten.
Tone Muscles
The machines use electrical muscle stimulation to force muscles to contract, increasing their strength and improving their appearance.
Refine Appearance
In addition to tightening skin, RF energy can also improve the appearance of wrinkles, scars, and blemishes. The InMode machines also have auxiliary tools we can use to improve the appearance of veins and perform laser hair removal.
Schedule a Consultation
Contact Northwest EndoSurgical Today
Are you curious about nonsurgical body contouring? To learn more about this revolutionary solution, request a consultation at our Houston-area practice.
When you visit us for a consultation, we will take a look at your problem areas and ask about your health and cosmetic goals. Then, we will be able to recommend whether body contouring with InMode technology is right for you.
You can get in touch with our friendly team by messaging us online or by giving us a call. We look forward to helping you achieve a healthier and more confident life.
5-Star Reviews
From Houston and Beyond
Dr. St. Laurent and his entire staff is great. They care about their patients. They listen and are very responsive to requests and questions. Highly recommend!
View On Google
Great experience, Dr. St. Laurent spent a lot of time explaining each procedure and the pros and cons. This was my first time and I was very impressed with Dr. St. Lauren.
View On Google
We Have Multiple Options
To Meet Each Patient's Needs
Our InMode technology allows patients to tighten and contour their face, abdomen, buttocks, arms, thighs, and more without needing liposuction or plastic surgery. These non-invasive tools allow our patients to get the results they want quickly and without any downtime. No matter which area of your body you want to enhance, our InMode technology can help you achieve your cosmetic goals.
InMode Evoke
Get Rid of Your Double Chin and Tighten Your Facial Features
InMode Evolve
Tighten and Tone Several Areas of Your Body
InMode Optimas
Rejuvenate Your Skin and Remove Unwanted Hair
Simple & Comfortable ​Treatment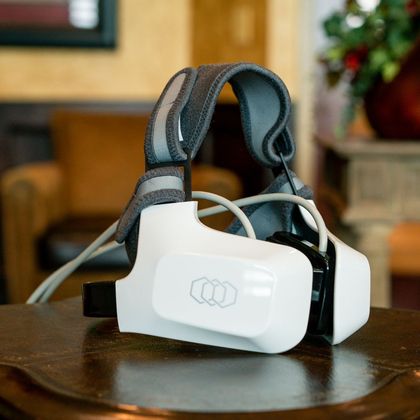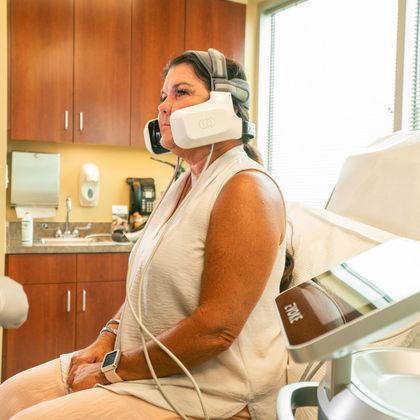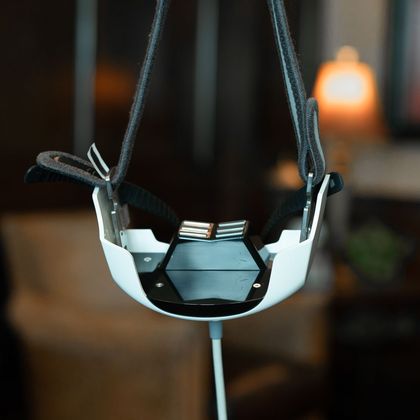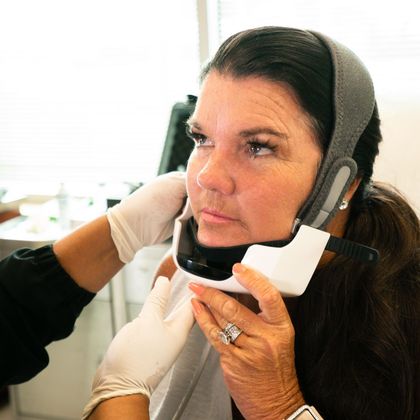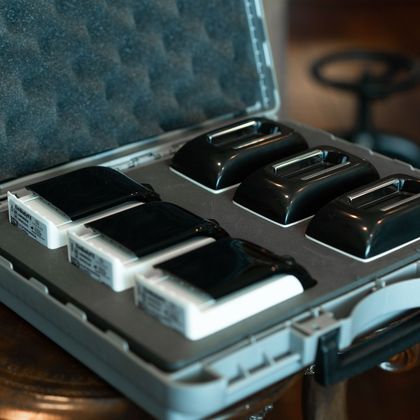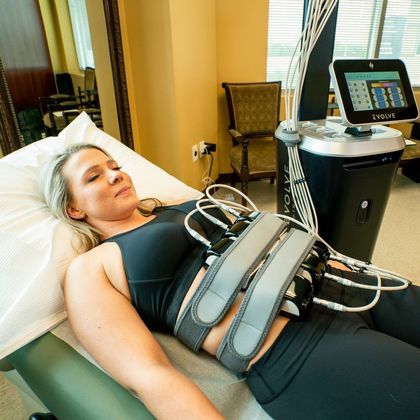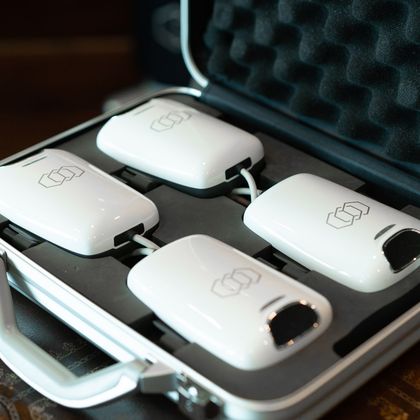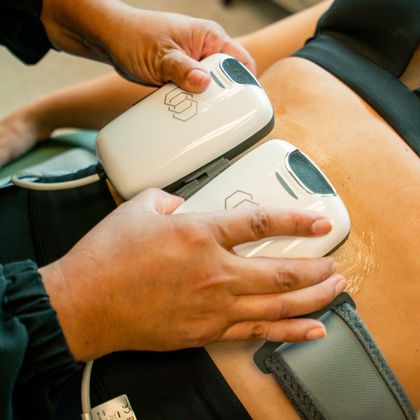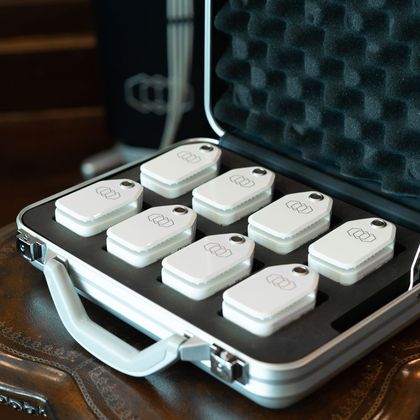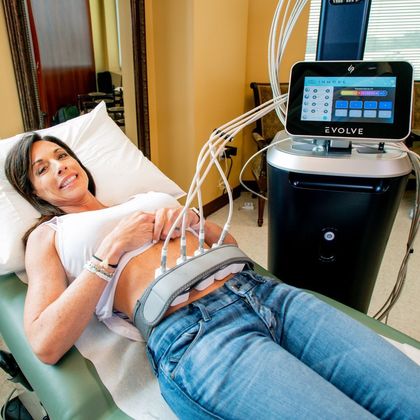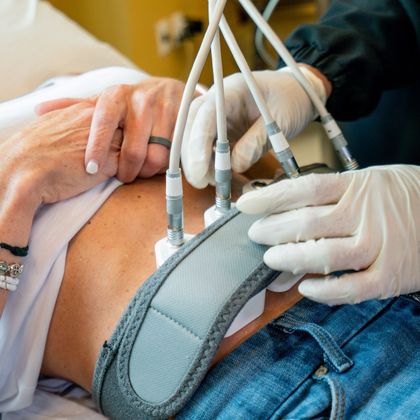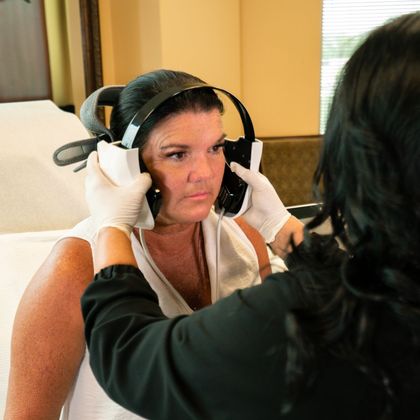 Visit Our Houston Office
If You're Seeking Non-Invasive Weight Loss Treatments
InMode body contouring can have dramatic results, and our team is committed to helping you love what you see in the mirror. The team at Northwest EndoSurgical strives to provide the finest care in a supportive, relaxing, patient-focused atmosphere.
At Northwest EndoSurgical, our team is made of professionals who have gone above and beyond. Houston native Dr. Matthew St. Laurent has achieved board certification as a general surgeon, and has been named one of America's Top Surgeons by the Consumers Research Council of America. Our nurse practitioner, Amber, is also board-certified, and our practice has earned the prestigious designation of being named a certified ASMBS Center of Excellence.
You're in great hands at Northwest EndoSurgical. Contact our Houston, TX, practice today to learn more about our body contouring treatments or call:
We Thank Our Patients
For Their Kind Words
I had my initial consultation yesterday. This was the most phenomenal experience I've ever had with a physician, and the most impressive practice and office I've ever seen. Could not recommend more highly.
View On Google
Dr. St. Laurent and his team are very informational and supportive. I couldn't recommend them enough if you are thinking of any type of weight loss as they have several programs available, including some non-surgical options.
View On Google
Achieving Your Ideal Body
Without Surgical Procedures
InMode body contouring is ideal for patients who may not qualify for bariatric surgery or are seeking further enhancements after their surgery. A major draw to InMode body contouring is the lack of incisions and scars that come with surgical procedures.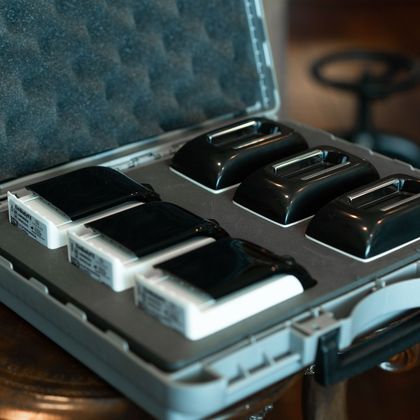 Bariatric Patients
Benefit from Body Contouring
Northwest EndoSurgical is primarily focused on treating obesity through bariatric surgery. Our medical director, Dr. Matthew St. Laurent, is one of the most accomplished bariatric surgeons in greater Houston, TX. He has been in practice for more than 20 years and is board-certified in general surgery.
Dr. St. Laurent introduced aesthetic body contouring to his practice because he wanted to help his bariatric patients fully achieve their weight loss goals. No matter how successful a gastric bypass or gastric sleeve surgery can be, there is always a chance that stubborn fat deposits will remain in the buttocks, thighs, arms, or abdomen. Plus, patients who rapidly lose a massive amount of weight are likely to have some amount of excess skin. Our non-invasive body contouring procedures can refine the results of bariatric surgery and give our patients the bodies they've always wanted.
Now, we are happy to make our body contouring procedures available to individuals who haven't undergone bariatric surgery. If you have a few problem areas that you wish were a little tighter, you don't have to call a plastic surgeon. Contact our Houston-area practice today and experience the benefits of body contouring without the downtime and potential complications of surgery.
Candidates for Body Contouring
Our body contouring procedures used to be limited to patients who have
undergone bariatric treatment
, but our practice
now offers contouring treatments to non-bariatric patients
, as well. While body contouring is more accessible to our patients than ever before, we still take a few factors into consideration when determining your candidacy for treatment, including:
Stable Weight
Body contouring achieves the best results when patients are near their target weight and committed to maintaining that weight with proper diet and exercise. Significant weight gain or loss after contouring can adversely impact results.
Realistic Goals
Body contouring procedures aren't designed to help you lose a significant amount of weight. They are meant to improve the tone of underlying tissues after weight loss. Though these procedures can finalize your results, you must have realistic expectations.
Ask Us About Body Contouring Treatments
Submit Your Questions to Dr. St. Laurent
During a consultation, Dr. St. Laurent will provide you with all the information you need to make an informed decision regarding body contouring. We are glad to be an educational resource for patients in the Houston, TX, area who want to achieve the body image they've always desired. We will always take the time to answer any questions you may have and walk you through procedures before you commit to them.
Request a consultation or ask questions about our available procedures by calling our Houston office at:
More 5-Star Reviews
"He is a great doctor!"
Dr. St. Laurent and his staff are an amazing group of individuals, he explained everything in detail, took very good care of me even the nurses in the hospital were amazing. he is a great doctor !!!!
View on Google
Great experience with a very professional group! All the way from the front desk to the visit with doctor, would recommend without any reservations!
View on Google
What To Expect
During Your Contouring Procedure
Each patient's cosmetic goals are unique. Your treatment will depend on which areas of the body you wish to tighten and tone. Those wishing to address the jowls may have a shorter treatment plan than those wishing to tighten and tone their abdomen or thighs. However, no matter which area you choose to treat, each InMode procedure is done in-office and requires no downtime. In general, you can expect:
Most patients can see their final results at around three months.
While surgical treatments can leave scars and require a recovery period, our InMode body contouring treatments do not. They require no downtime and patients can often continue with their regular activities following treatment. Some things you can do to care for your treatment site after your procedure include:
Be gentle with your skin for the first 24 hours
Do not wax or exfoliate for about five days
Do not laser for about three weeks
Avoid sun exposure and use sunscreen
Drink plenty of water
"I could not ask for better care."
Dr St. Laurent is a true scholar. During my initial appointment I felt as though I was taking a medical class in his office!... I could not ask for better care. He is truly a gifted surgeon who holds every one of his patients as his top priority. His office staff and nurses exceed expectations and are ready to help in any way. I recommend, without reservation
View on Google
I don't even know where to start, other than straight to the point, Dr. St Laurent is amazing, wonderful, world's best bed side manners, takes your health serious and extremely honest on what is possible and what is not... But honestly the whole office staff is amazing and the hospital is also amazing. When I say no complaints I mean not one at all. I give Dr. St Laurent and staff a 100 out of a 100.
View on Google
Pricing for Body Contouring
Evolve
For our InMode Evolve membership plan, members are charged $1,000 a month and are required to stay on the plan for at least three months. After the initial three-month period, patients can choose to stay on the same plan for the same price, or save money by upgrading to a $7,000 annual membership. Each 1.5 to 2-hour session is held once a week, with a maximum of 8 hours per month. Weight, measurements, and photos will be done at the start of treatment and every 4-6 weeks so clients can track their progress.
Evoke
A package of six treatments for either Evoke neck or Evoke face is priced at $2,499. For both face and neck combined, a package of six treatments is priced at $3,999.
Optimas
The pricing for Optimas treatment varies depending on the area of the body patients wish to address, the device used, and the number of treatments. Spot treatments start at $250. One full face treatment session can cost $500 to $1,200, depending on the specifics of your treatment. We can also bundle treatments for the face and neck. These packages can cost $1,799 to $4,899, depending on the technology and number of treatments selected.

To help make treatment accessible to all our patients, our Houston, TX, facility offers low and no interest financing options through CareCredit®, American Healthcare Lending, and United Medical Credit. If pricing is a concern for you, our team will work with you to see which option is best for your finances and lifestyle. Contact us to learn more.
What is radiofrequency (RF) energy and how does it work?
Radiofrequency (RF) energy is the same type of energy we use to transmit messages over the radio, television, and our phones. Over the last 20 years, it has become increasingly popular to use RF energy in skin procedures.
RF works well for skin procedures because it can be used to safely apply heat to deep levels of the skin. This heat initiates collagen production below the skin's surface, which in turn leads to a natural healing response and tightening of the skin.
How many sessions are required?
For the best results, somewhere between four and eight sessions with InMode Evolve or InMode Evoke are often required. When you meet with our doctor for a consultation, he will probably recommend scheduling weekly visits to our Houston-area practice.
Is this option better than liposuction or a tummy tuck?
It depends on your body. If you have only a small amount of excess fat or skin, then the nonsurgical procedure is probably preferable to plastic surgeries like liposuction because you can avoid the risks and downtime associated with them.
However, if you have a thicker layer of fat or a large amount of excess skin, then we may recommend visiting a plastic surgeon for a tummy tuck or liposuction procedure. When you meet with our team for a consultation, we will honestly recommend which option is better for you.
Can you receive nonsurgical body contouring after bariatric surgery?
Yes, many patients choose to have nonsurgical body contouring done after undergoing bariatric surgery or other plastic surgery procedures like liposuction. Due to the excess skin patients may develop as they lose fat, skin tightening procedures can improve their appearance and enhance their bariatric or plastic surgery results.
Is body contouring permanent?
Body contouring can be permanent since the procedure targets and destroys the fat cells in the treated areas; however, new fat tissue can still form at the treatment site, which is why patients must be committed to living a healthy lifestyle before treatment.
Even More 5-Star Reviews
For Our Houston Practice
Dr St Laurent and his team are the best, they always take their time, and you never feel rushed. Highly recommend!
View On Google
I highly recommend this place. Their staff is extremely well educated as well as friendly. The doctor is absolutely great and you are helped every step of the way.
View On Google