At Northwest EndoSurgical in Houston, Texas, bariatric surgeon Matthew St. Laurent provides modern, safe, and effective surgical solutions for patients struggling with obesity. Dr. St. Laurent has performed thousands of bariatric procedures over the course of more than two decades, including gastric bypass surgery, gastric sleeve surgery, duodenal switch surgery, bariatric revision surgery, gastric balloons, and LAP-BAND® surgery.
Our patient care goes beyond surgery. Northwest EndoSurgical is committed to helping our patients achieve long-term success through our weight loss treatments. Our staff includes bariatric-trained dietitians and certified professional counselors. We guide our patients through every step of their weight loss journey before, during, and after surgery. We take great pride in seeing them achieve an improved quality of life.
What to Expect
When You Visit Northwest EndoSurgical
Are You a Candidate
for Weight Loss Surgery?
Rave Reviews
"It does not get better than this."
Dr. St. Laurent and his team take time to listening to patients and explain options while encouraging pro-active and timely decision-making. His office and staff treat people with human dignity, not like numbers. I have consulted with many doctors before over the years, and this was by far the nicest office with the best group you are going to find. A luxurious experience that truly helps people reach their goals, it does not get better than this.
View On Google
Dr. St. Laurent and his staff are an amazing group of individuals who work above and beyond to help patients meet their needs. The atmosphere was clean and well organized. I truly appreciate Dr. St. Laurent for taking time out of his busy schedule to address all of my concerns and questions during my initial consultation. Thank you, Dr. St. Laurent and staff, for doing such an AWESOME job each and every day for the patients you serve!!
View On Google

Schedule a Consultation
If you are struggling with obesity and dieting and exercise have not helped you achieve weight loss, it may be time to consider bariatric surgery. Weight loss surgeries like gastric bypass and gastric sleeve have the potential to produce significant results in less than a year. This safe yet rapid weight loss allows patients to lead more active lives and reduces the likelihood of developing or exacerbating serious medical conditions.
Dr. St. Laurent and his team are always ready to receive new patients. To meet with our doctor and determine which bariatric procedure is right for you, schedule a consultation at our Houston office today by booking online or calling:
Meet Dr. St. Laurent
One of America's Top Surgeons
Dr. Matthew St. Laurent is a board-certified general surgeon who has been specializing in bariatric surgery for more than two decades. At Northwest EndoSurgical near Houston, he provides the most advanced bariatric surgical procedures to patients who need to start a new chapter of health in their lives.
A native of Houston, Dr. St. Laurent received his education and surgical training at some of our great state's finest educational institutions, including the Texas A&M University College of Medicine, the University of Texas Health Service Center in San Antonio, and the University of Texas Southwestern Medical Center in Dallas.
Dr. St. Laurent is a proud veteran of the United States Air Force, in which he served as a surgeon for a total of four years. During his last two years, he held the position of Chief of Surgical Services for the 5th Medical Operations Group.
Dr. St. Laurent is well-respected in the bariatric surgery community, so much so that he has trained multiple surgeons in the vertical sleeve gastrectomy procedure for Covidien Corporation, a global leader in gastrointestinal surgical solutions.
Recently, Dr. St. Laurent was named one of America's Top Surgeons (Bariatric Surgery 2009 – 2019, Consumers Research Council of America). He has also been named a "Top Doctor" by "Who's Who Among American Professionals."
Professional Affiliations
Changing Lives
Through Safe and Effective Surgery
Incredible Patient Stories
Read testimonials from patients who are able to lead healthier, more fulfilling lives after bariatric surgery.
Dr. St. Laurent always focuses on patient safety, surgical affordability, and lasting results. If you live in the Houston area and would like to learn more about bariatric surgery, schedule a consultation online or reach us by phone.
"I am thrilled to be a success story."
It's very rare that you find a really, really good doctor. Especially one who is seriously interested in your well being. It's not a gimmick. It's what he does. From his office staff to his team of assistants, they are all the best. I highly recommend Dr. St. Laurent and his team. I had surgery in November and to date I have lost almost 45 pounds. I am thrilled to be a success story in his book. I am a new person!! Thank you, Northwest EndoSurgical Team!!! I will continue with my journey.
View On Google
This was my initial consultation. Everyone is very professional, helpful, and caring. Dr. St. Laurent and his staff were amazing . He took the time to explain all the procedures and the risks, as well going over my options for the best possible outcome. His whole approach to obesity is recognizing it as a disease that requires long-term treatment and commitment. I found that encouraging. There is no judgement. I never felt uncomfortable, exactly the opposite. I was able to be honest about myself and why I want to start this journey during any of the consultation. His insurance specialist is a great help providing actual fees and costs covered and not covered. Five stars!!!
View On Google
An Effective Solution
That Can Change Your Life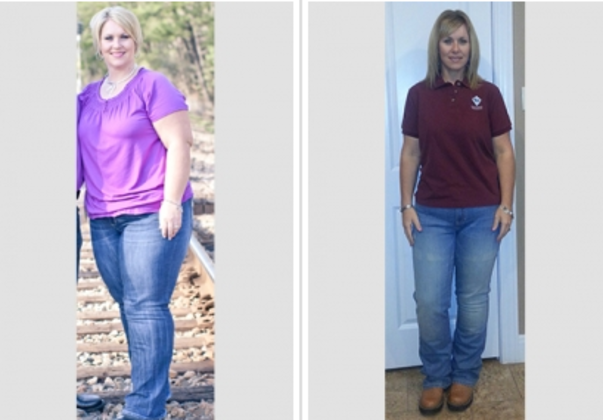 Ready to Begin?
Contact Us Today
Dr. St. Laurent and his weight loss surgery team are committed to providing the greater Houston area with advanced bariatric care. Our team has years of training in the weight loss and medical fields, which has earned Northwest EndoSurgical a reputation for excellence when performing gastric bypass, gastric sleeve, and LAP-BAND surgery.
At our practice, your treatment doesn't end when bariatric surgery is completed. Our bariatric-trained dietitians will offer insight into long-term weight management strategies. Northwest EndoSurgical also has certified professional counselors on staff who can help with other aspects of life after bariatric surgery.
If you live near Houston and would like to speak with a board-certified surgeon, contact Northwest EndoSurgical online or call:
"Dr. St. Laurent is one of the best."
The most beautiful and professional people I have ever met. The team is courteous and organized. Your health concerns are thoroughly addressed. The procedure to improve your health is thoroughly explained, and they don't waste your time.
View On Google
Dr. St. Laurent is one of the best doctors I ever had. During the consultation, he spent almost an hour trying to find the best option based on 2 previous surgeries. He's patient and kind and really cares about his patients. I was super scared about one of the pre-op tests, and he came to make me feel comfortable. After surgery, he explained everything and there were no complications. I'm 2 days post-op and a little sore but feeling better each day. I am grateful for Dr. St. Laurent and his entire team!!!
View On Google
Laparoscopic Surgery
​Reduced Scarring and Recovery Time
Dr. St. Laurent performs all of his weight loss surgeries laparoscopically as opposed to traditional open surgery.
During laparoscopic surgery, the surgeon makes a few small incisions on the abdomen through which he inserts a laparoscope (a surgical camera) and small, extremely articulate surgical tools. The view provided by the camera allows Dr. St. Laurent to perform the surgery with minimal incisions and alteration of tissue.
Bariatric procedures like gastric bypass, gastric sleeve, bariatric revisions, and Lap-Band placement can all be completed using laparoscopic techniques.
Laparoscopic surgery has many benefits:
Reduces the chances of surgical complications
Produces less noticeable scarring
Decreases the time needed to recover from weight loss surgery
Patient Wellness
Before, During, and After Surgery
Post-Bariatric Body Contouring
Reducing excess body weight has a positive impact on wellness and helps address diabetes, hypertension, and other obesity-related health conditions. However, the dramatic loss of weight often results in wrinkles, loose skin, stretch marks, and other cosmetic imperfections. Many patients ask about treatments for these issues after they've lost their excess weight and achieved their health goals.
Thanks to the Icon™ Laser and the Evoke and Evolve systems, we can smooth away fine lines, stretch marks, and other common aesthetic flaws following a bariatric procedure. There is no surgery or downtime involved, and patients won't have to worry about scarring from these state-of-the-art laser and thermal technology treatments.
Post-bariatric body contouring may be just what you need to complete your life-changing transformation. During a consultation, we can discuss this option and determine if it's right for you.
Dr. St. Laurent cannot be surpassed in his knowledge and expertise related to weight loss surgery. I give him five stars without hesitation.
View On Google
Fantastic customer service, bedside manner and program. Patients have 24/7 access if you need to speak with the doctor. I'm very pleased with my experience and would highly recommend Dr. St. Laurent and his team.
View On Google